Racing Through International Drive's Past, Present, and Future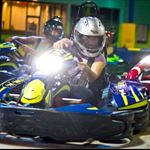 Since the beginning of our history, International Drive Orlando has shown the world that we are one of the most dynamic and burgeoning districts in the area. In a short 45 years, we've gone from a small mile and a half-paved road, with a few attractions and hotels, and grown to become one of the most entertaining places to visit in Central Florida. Put on your seatbelts and prepare for a wild ride. You're about to take a spin down memory lane with us. Malibu Grand Prix O...
Welcome to International Drive Orlando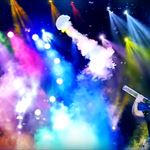 Welcome to the International Drive Orlando blog! We are excited to welcome you to the most dynamic district in Central Florida where you can find delicious eats, chase adventure, shop for the whole family, and party the night away, all in one day! No matter your style, there's something on I Drive for everyone. Here are a few of the events you won't want to miss this month: SeaWorld and Bubble Legendary Present Pop World-renowned bubble legend, Fan Yan...