Discover International Drive in a whole new way! We now have our very own International Drive Resort Area 'YouTube' Channel featuring a 3-minute HD I-Drive destination video and shorter HD video clips on dining, shopping, attractions and the I-Ride Trolley.
I-Drive Destination Video
Attractions
Shopping
Dining
Nightlife
Spas
I-Ride Trolley
International Drive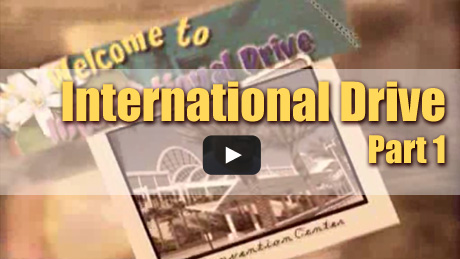 Orange TV Scrapbook / History of I-Drive Part 1
Orange TV Scrapbook / International Drive Part 2: The Road to Success
International Drive / Part Three: Attractions
When it comes to deciding where to dine, shop or play, location is key. With these videos, you can experience at a glance how easily and economically you can get around on the I-Ride Trolleys, and most important where to have fun! ENJOY!!